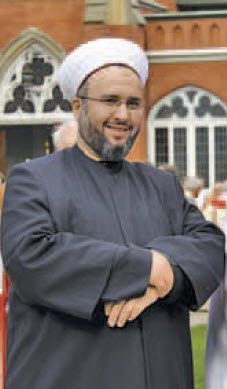 When Kevin Dixon was installed as cathedral Dean in the Diocese of Huron, an imam read from the Koran to celebrate the occasion.
Dixon has now moved on to become vice-president of operations at International Justice Mission Canada (IJM), an organisation dedicated to protecting the poor from violence throughout the developing world.
When he was employed by the Diocese of New Westminster, Dixon was one of the first rectors to offer blessings to same-sex couples during which time, Dixon was critical of J.I. Packer's understanding of the Bible:
The Rev. Kevin Dixon, priest at St. Mary's Anglican Church in Kerrisdale, meanwhile believes Packer is adopting a "literalistic" reading of the Bible.

"It's important for people to understand that the holy scriptures is a very nuanced document. I think we need to allow people room to come to a new understanding," said Dixon, the local newspaper reported.

"I have not always held the view that same-sex relationships are consistent with the gospel of Jesus Christ, but now I do."
More recently, Dixon has been occupying himself by observing the elections in El Salvador to verify the free exercise of the right to vote.
I'm not sure whether IJM is active in the Middle East or not, but if it is, perhaps Dixon could take his imam along to observe the violence – forgive me for being literalistic – inflicted on the poor by Islamic State.