And why not? Islam could fill the gap in the diocese left by the departure of Christianity.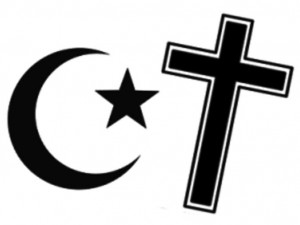 From here:
This event will seek to open up avenues of conversation.  What do we know about Islam and Muslims?  What do we appreciate?  What do we fear?  How do we understand current geo-political struggles, including terrorism?  What is the capacity of Islam for pluralism, democracy, human rights and the secular?
It's interesting that there don't seem to be any events organised by Muslims to understand Christianity better; Muslims may not feel the need because they are more secure in their beliefs.
The organisers of this event suggest: If possible, bring something that can be shared. A severed head, perhaps.